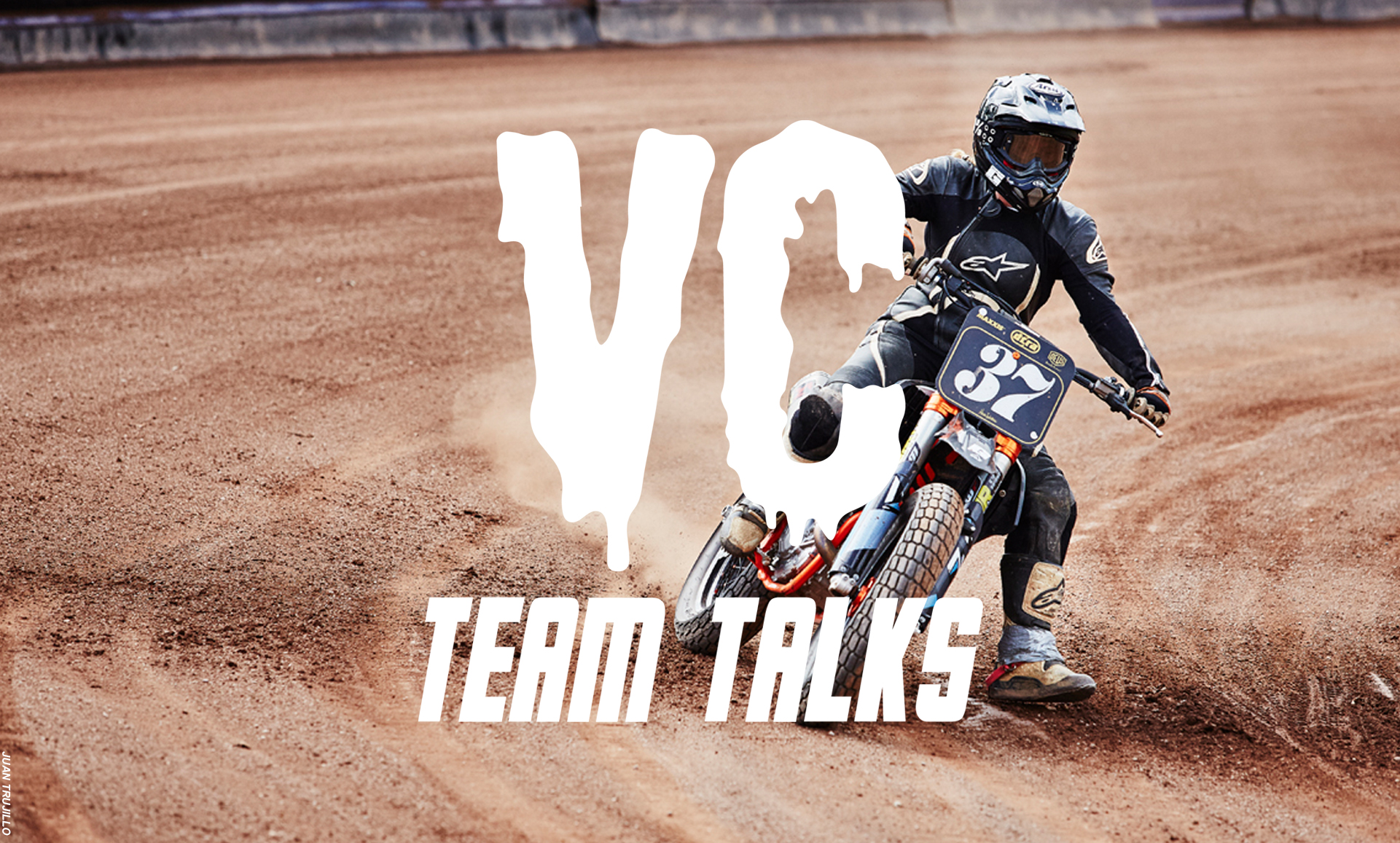 AMAZING INDIVIDUALS WITH INCREDIBLE STORIES
VC Team Talks are a platform for incredible individuals to share their story, their experiences, inspire others & create conversation through interviews, live talks and open Q&As for anyone and everyone to attend.
We invite bold pioneers from all over the world to come and give an insight into what they do, the road that led them there and what they're doing to push things forward.
With Past VC Team Talks held at legendary venues across the UK from House of Vans to Red Bull studios, with some amazing past guest panellists - from legendary motorcycle adventurer Elspeth Beard, Cycling Olympic gold medalist Victoria Pendleton and pro flat track racer Leah Tokelove to precision driver and "STIG" Abbie Eaton and Founder of Yonder surf school Sally McGee - keep your eye on the VC LONDON Instagram and here for up to date news on the next VC Team Talk event!
Come down, listen to their stories, join in the conversation or simply get inspired to start out doing something new.
MISSED THE LAST VC TEAM TALK? WATCH THE LIVE STREAM:
PAST VC TEAM TALKS SPEAKERS
.. and sign up to the VC mailing list to get to when our next VC Team Talks event drops!